South Carolina's infants, toddlers, and families deserve equitable opportunities for a strong, healthy start in life. 
The good news? The state continues to implement strong policies and investments to promote good health.
Babies & Toddlers in South Carolina
live in households with incomes less than twice the federal poverty line
receive developmental screening
Billing, Coding, and Payment Resources​
South Carolina is a leader in the development of policies that positively impact young children and families and often sets a standard for other states and the nation to follow.
Family Solutions, a program of the South Carolina Office of Rural Health, is dedicated to improving the quality of life for parents and children in rural communities. Family Solutions administers the HealthySteps program within a practice locally and facilitates reflective supervision with a group of specialists throughout the state.

The Family Health Centers, Inc. recently was awarded $214,024 in grant funds from SC First Steps, Orangeburg County First Steps to meet the changing needs of young children and families in South Carolina.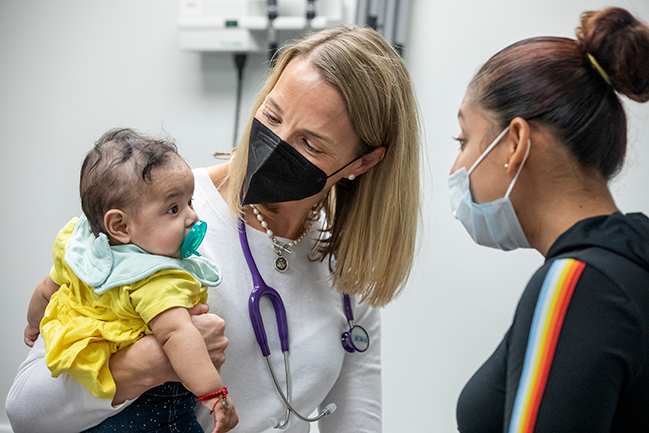 In April, South Carolina Educational Television (SC ETV) highlighted HealthySteps, an innovative national program growing throughout the state that provides early childhood development support to families in the pediatric primary care office.